About Us
Who are we?
The full name of our charity is 'The Nam Hai Charity Sympathetic Hearts'. Our motto is: We Care, We Share.
Our focus is providing assistance to the people of Quang Nam Province through a variety of projects with an emphasis on education and sustainability.
Our Mission
Our mission is to help the people of Quang Nam provide a bright future for their children, while helping meet their daily needs during times of hardship. Since 2009, we've awarded over a thousand scholarships and sponsored heart surgeries for dozens of children. We've built houses, provided livelihoods, and distributed supplies after natural disasters. With your help, we can do more.
EDUCATION
More than 80% of funds raised so far have been invested in education programmes that provide knowledge, skills, and the hope for a brighter future.
BASIC NEEDS
We help disadvantaged families in Quang Nam by providing basic necessities during periods of hardship or following natural disasters
HEALTH
The Nam Hai Charity provides support on a case-by-case basis to local residents who require emergency surgery or other medical care. We also provide small gifts to patients in local hospitals during the holiday season.
ENVIRONMENT
In order to raise the awareness of environmental care within the local community, we launched campaigns to mark a number of special events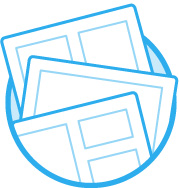 Mr. Edward (Eddie) Smith
Australian Senior Partner
Eddie is a businessman and investor from Perth, where he is a noted both for his interests in resource companies and for his active involvement in charity work. Mr. Anthony James Gill
Anthony James Gill is the General Manager of The Nam Hai Hoi An, and has been living and working in Vietnam since 2006. He is well known in the community for his compassion towards the underprivileged.